WHAT DOES IT COST?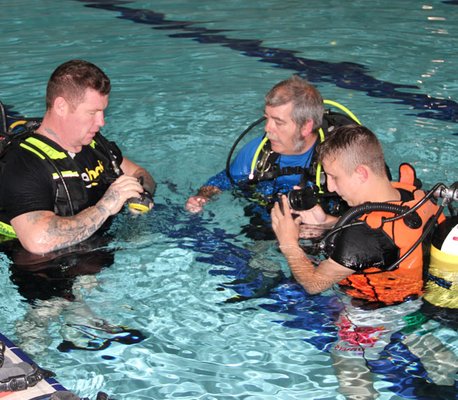 OK now for the not-so-nice part!
Scuba diving generally isn't a cheap sport and its important you are aware of that from the start.
Initially we require that you purchase a student training pack (retail £60)(Members price £40 plus p+p) and be a full member of BSAC (£56:50 per year) along with that you then have to join our club The Heads of the Valleys Sub Aqua Club (£14 per month).
In addition we request that the trainee own their own mask, fins and snorkel (£60 or so), although the club does have this equipment available on a loan basis. This is the initial outlay needed for the sheltered water training.